For a long time I thought the price of makeup was directly correlated to the quality of the makeup. And let me tell you, those were some very expensive makeup years for me. Maybe you are in the middle of some expensive makeup years yourself? Well buckle up sister, because I'm about to blow your mind. Drugstore makeup can be as good, if not better, than their high end counterparts. You just have to know which products are the shining stars and which are the duds. Because there are so many gems at your local drugstore, I'll focus on face powders and brushes today and discuss makeup for other categories in a future post!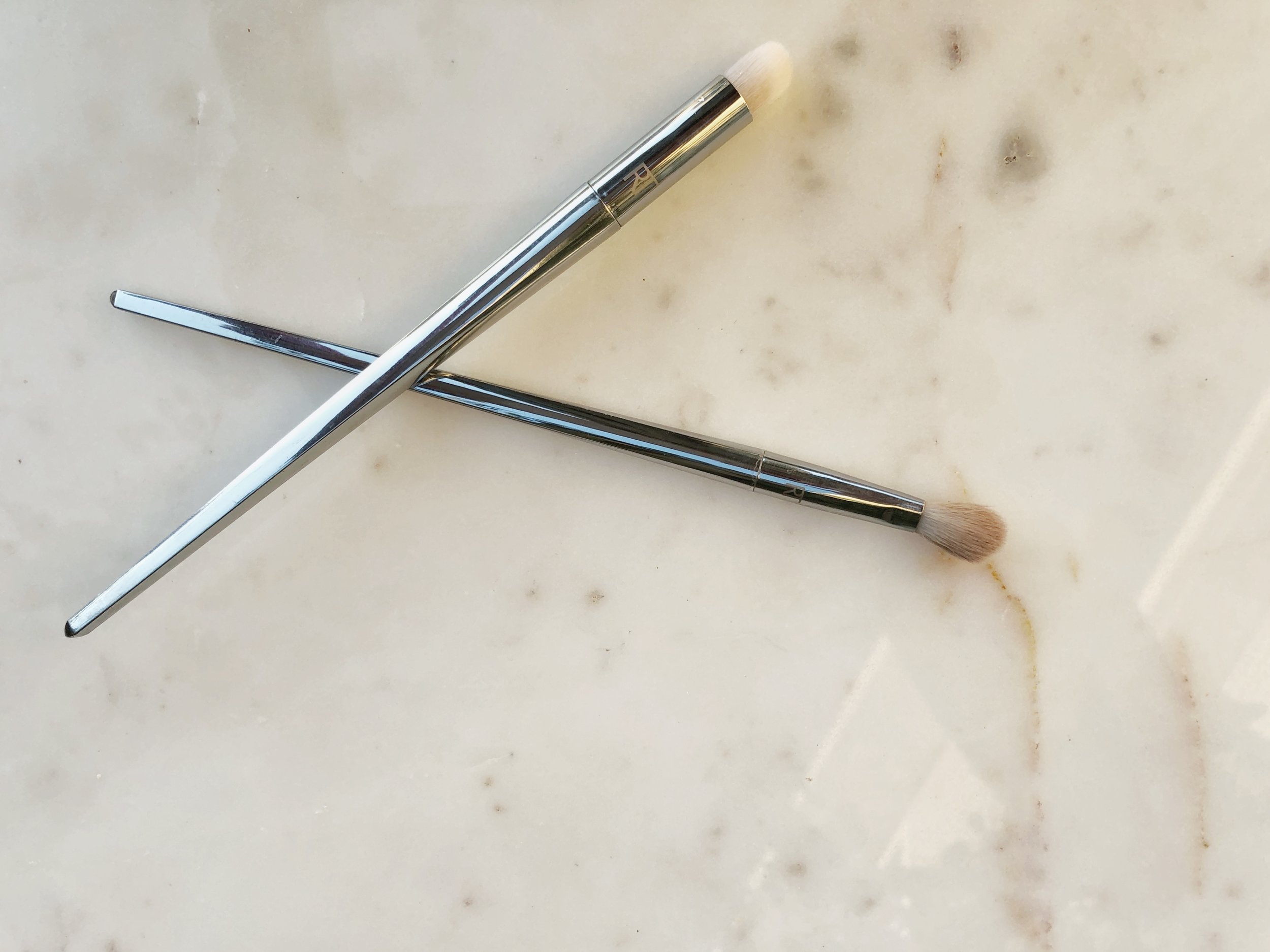 1. Real Techniques, EcoTools and Wet n Wild Brushes
Brushes may be my favorite thing to buy at the drugstore. You can find some fantastic, synthetic bristled brushes for half what you would find a brush for at a makeup counter. EcoTools, Real Techniques and Wet n Wild are great examples of this. These are the brushes I use most frequently even though they are not the nicest brushes I own! I think the pink and white Wet n Wild brushes are the cheapest and cutest of the bunch. And they still work really well! EcoTools and Real Techniques have slightly more expensive brushes than Wet n Wild but they are still less than what you'd find at your local Sephora. EcoTools and Real Techniques also have great brush sets. Between these three brands you will find whatever brushes your little heart desires.
2. Wet n Wild Blushes and Highlighters
Wet n Wild also has great blushes and highlighters. The megaglo highlighters are stunning and have 7 different color options. Each highlighter is only $4.99! That is a huge deal if you compare it to a high end highlighters like Becca, which costs $38. Don't get me wrong though. Becca's highlighters are AMAZING. But just in case you're not quite ready to jump in on a $40 highlighter, here's a great alternative. Wet n Wild's coloricon blushes are beautiful too. The color range is not ideal but the quality of the product is more than worth the $2.99 price.
3. Milani Blushes
Speaking of blushes, Milani is my favorite for drugstore blushes. These ring in at only $8.00! The Baked Blush in Luminoso Is my go-to. I love peachy blushes, and this one is perfect with just a little bit of shimmer. The Rose Powder Blush in Tea Rose is also fantastic. Both contain the right amount of pigment and blendability to give high end blushes a run for their money. Plus, you get so much product! I've had these for years and have gotten nowhere close to the bottom of the pan yet.
4. Essence Highlighter
Another (even cheaper) highlighter I love is Essence Pure NUDE in Be My Highlight. This highlight gives a more natural looking glow. Perfect for your lighter makeup days or if you feel a little intimidated by highlighters. This was the first highlighter I bought because I was not sure if I liked the ultra bright highlight look. Once I got comfortable with this one, I was hooked on highlighter and now I cannot glow enough! I want people to see my highlight from space. If you want that too then this may not be your highlight, but if you want to dip your toe into the shiny, shimmery highlight pool then this one would be your girl.
5. Physicians Formula Bronzer
The Physicians Formula Butter Bronzer sets the bar for all bronzers, not just drugstore. This bronzer has a slight sheen to it but doesn't look shimmery on the skin. The undertone is very neutral instead of orange. The amount you receive for the cost is also a big pro. There are 4 shades to choose from so if you have paler skin you will definitely find a color that works for you. I do wish they had bronzers for darker skin too though. I get pretty tan in the summer, so this is more of a winter bronzer for me. Bonus for this product is that it smells fantastic!
Hope this gets you off on the right foot with some great new drugstore products. What is your favorite drugstore product or what kind of drugstore product would you like me to write about next? Let me know in the comments below!