As a type 1 diabetic, my dark circles have caused me to spend loads of time (and money) to find a concealer that could cover without creasing. I have found products I love, but also a ton that I hate. I've also learned that sometimes the right concealer applied incorrectly can be just as bad. I've learned these lessons after a lot of rough days consisting of creased up, too sheer concealer that disappeared by the end of the day. Allow me to save you some trouble.
Concealers come in a lot of different textures. There are some well meaning companies that try to combine their concealer with a moisturizer but I try to steer clear of those. I believe moisturizer tends to dampen the opacity of a concealer. I also think concealers focused on moisturizing your under eye lean toward the slippery side and do not stay in place as well. This means creasing and moving off your face during the course of the day. Creamy concealers tend to require more setting before they will cooperate. I have found one amazing cream concealer that is the exception to the rule. The NARS Soft Matte Complete Concealer is beautiful and less emollient than some others in that creme concealer family. NARS in general makes fantastic concealers. Their liquid concealer, called the Radiant Creamy Concealer, is a cult favorite. The liquid was a little sheer for me, but I think the matte creme can be built up more to cover those stubborn dark circles. If you are one of those lucky girls that does not know the horror that dark circles can be, then try the NARS Radiant Creamy Concealer. It is beautiful. If you, like me, are not that fortunate but tend to like concealer pots more than liquids, then give this baby a shot. Stay with me though girl because my true ride or die concealer is next.
When I found this concealer, I thought there could never be a concealer that could do what I really hoped it would do. Then, as I was watching a youtube makeup tutorial for the thousandth time, the makeup guru pulled out the brand new Tarte Shape Tape Contour Concealer and hope appeared on the horizon once more. After many weeks of stalking my local Ulta to buy it, I finally got my hands on a tube. It was even better than I dreamed. This concealer is opaque, yet it doesn't look too makeup-y. Shape Tape covers everything. IT ALSO DOESN'T CREASE. The only slight negative is that once you swipe this concealer on your face you have to blend it out fast to avoid any sharp lines. This is not an issue for the areas where you are adding a thicker layer of concealer, but it can cause issues in areas where you use less. The upside to this is that it basically sets itself. It's also not very moisturizing but who cares? I don't have to worry about veins of concealer under my eyes and I look like I always get 8 hours of sleep at night. To me that's worth some quick blending and a little dryness. The most shocking thing about this product is how long it stays put. Twelve hours after I put the concealer on it's still there. Have I convinced you yet?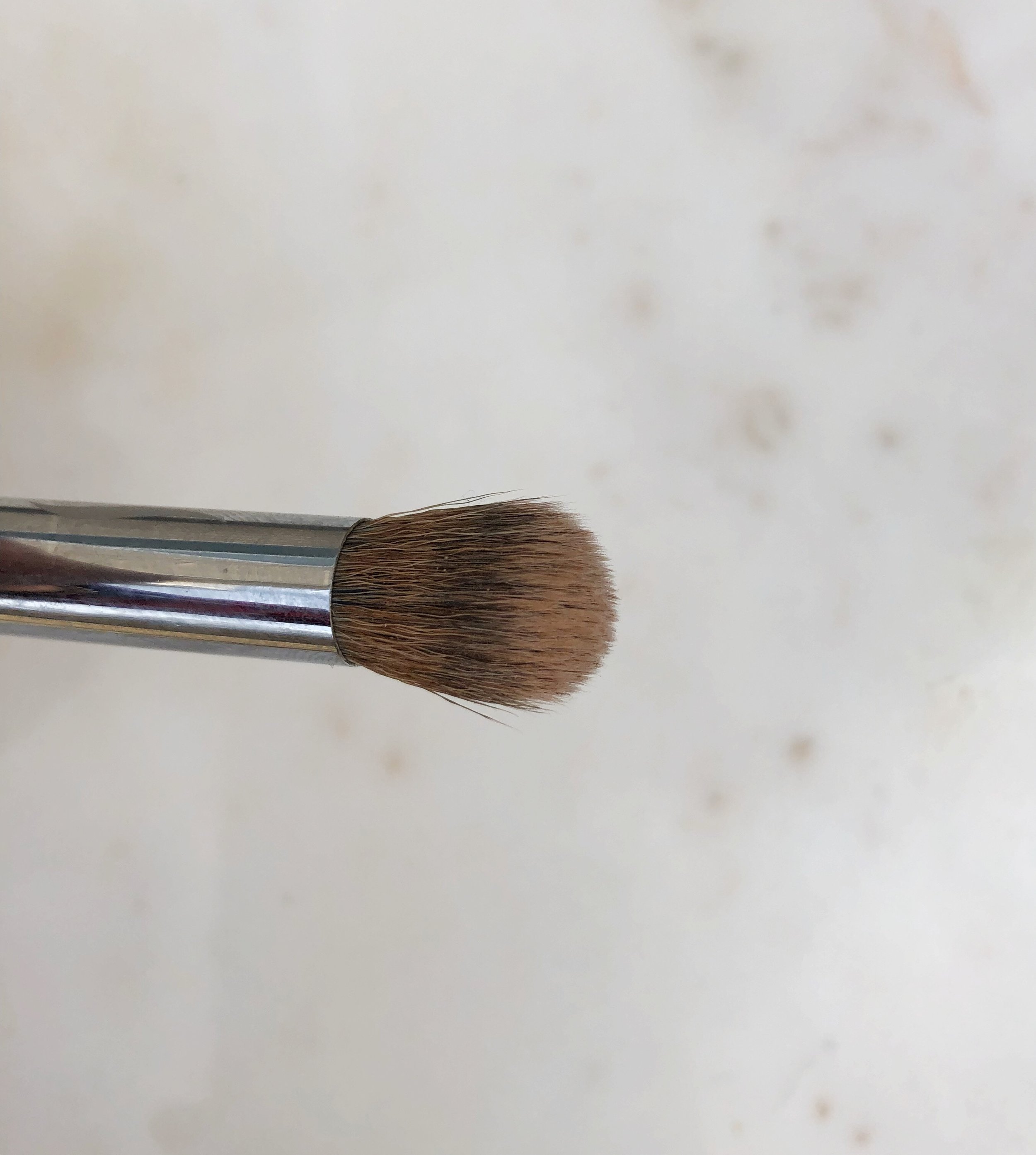 Once you have chosen the concealer you want to work with, make sure you have the tools and setting powder to set that concealer up for success. To blend my concealer I either use a beauty sponge or a concealer brush. The sponge makes it faster and makes it look slightly more blended, especially if it's a Shape Tape day. But sometimes I don't feel like getting up from my vanity to wet the sponge, so I'll use my brush. If you have the right brush, then blending concealer can be super easy. The wrong brush can make it a nightmare. I use the PRO Airbrush Concealer Brush by Sephora. I think most brushes like this will work fine. Sponge-wise I use the Real Techniques Miracle Complexion Sponge from the drugstore side of Ulta. They are much cheaper than the beautyblender brand and I have never had an issue with them.
Second, get a nice setting powder. The Laura Mercier Translucent Loose Setting Powder is nice. I got the smaller version in a gift set. It's pretty expensive if you purchase the regular size and the deluxe sample lasts for awhile. While I like the Laura Mercier powder, I use the RCMA No-Color Powder more regularly. This powder does not give you an ugly flashback in pictures or a weird white cast under the eye. It's not cake-y either, even if you add a bunch under your eye. I like that RCMA gives you a ton of product, but does not charge an arm and a leg for it. However, the packaging does seem a little like a grocery store oregano container (as you can see in the pic) which makes it hard to use. I usually dump some into an empty powder container instead of attempting use this poorly designed one. One thing a lot of people do not understand with setting powders is that if they put powder on concealer that already has a crease it in, it will stay creased. Make sure your concealer is blended out, then set it in place. Use a small fluffy brush that can get closer to your eye. I recommend putting more powder on the brush than you would think, let it sit for a little bit, then wipe off the excess. This will keep your concealer in place. Side note, I also put concealer on my eyelids as a base and I set my eyelids as well.
I hope this post helps you in your concealer journey. Send me a note if I have missed any fantastic concealers that you think I need to try! I'm always looking for new makeup. Don't tell my husband. ;)